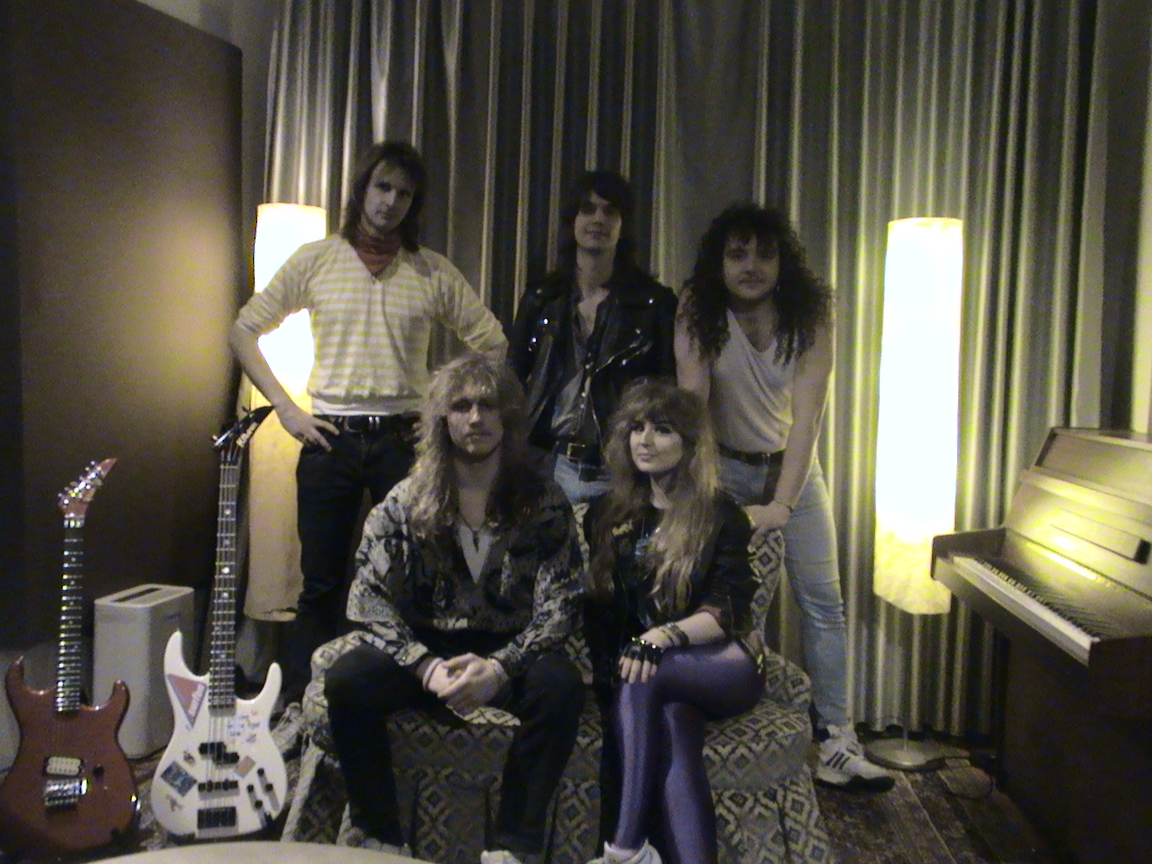 Welcome back to the 80s!
VIOLET is a young band from Stuttgart (Germany), living & playing keyboard-heavy 80s inspired AOR. Influences are bands like Heart, Starship, TOTO & Vixen.
VIOLET is bringing back the brilliant sound of the old times! Their debut album ILLUSIONS will be released November 18th, 2022.

Willkommen zurück in den 80ern!
VIOLET ist eine junge Band aus Stuttgart (Deutschland), die Keyboard-lastige 80er-inspirierte AOR lebt und spielt. Einflüsse sind Bands wie Heart, Starship, TOTO & Vixen.
VIOLET bringt den brillanten Sound der alten Zeiten zurück! Ihr Debütalbum ILLUSIONS erscheint am 18. November 2022.
VIOLET are:
Jamie Beckham – Vocals
Manuel Heller – Guitars
Filip Kuzanski – Keyboards
Eric Hart – Bass
Maurice Probst – Drums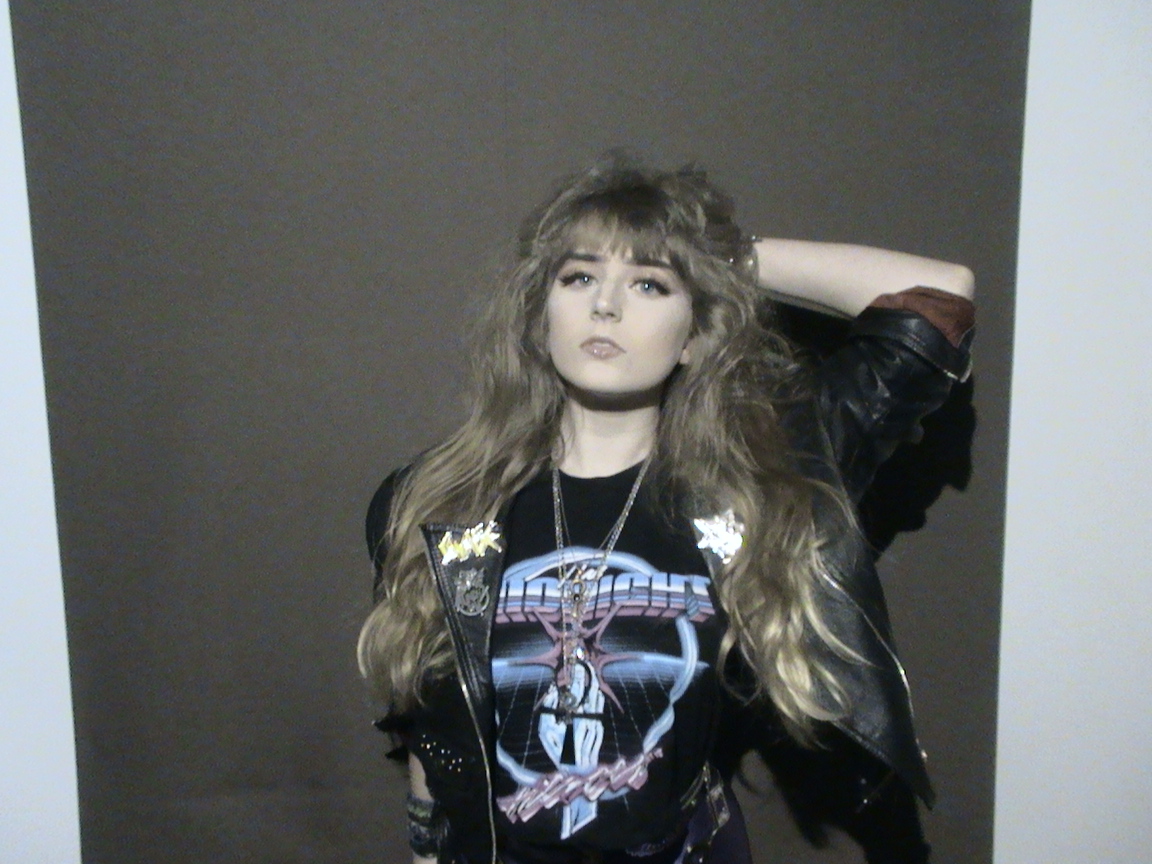 ,,Hey everyone, I am Jamie Beckham – the VOICE of Violet!
I am 19 years old, nonetheless 80s Rock and AOR have always been a important thing in my life, since my parents showed me a lot of these kinda bands when I was only a kid.
But unconditional love for music started back in 2006 when I saw LORDI live on TV – my favourite band up to this day!
Since then I also wanted to perform live as a singer!
When it comes to AOR, my favourite bands are Journey, Heart, Night Ranger and Magnum.
Especially Steve Perry and Ann Wilson have always been big inspirations for me when it comes to singing techniques.
I'm so glad to be a part of this amazing group and I'm looking forward to seeing you guys at one of our shows & rock the stages with you!"

,,Hallo zusammen, ich bin Jamie Beckham – die STIMME von Violet!
Ich bin 19 Jahre alt, trotzdem waren 80er-Rock und AOR schon immer wichtig in meinem Leben, da meine Eltern mir schon als Kind viele solcher Bands gezeigt haben.
Aber die bedingungslose Liebe zur Musik begann bereits 2006, als ich LORDI live im Fernsehen sah – bis heute meine Lieblingsband! Seitdem wollte ich auch live als Sängerin auftreten!
Wenn es um AOR geht, sind meine Lieblingsbands Journey, Heart, Night Ranger und Magnum.
Besonders Steve Perry und Ann Wilson waren schon immer große Inspirationen für mich, wenn es um Gesangstechniken geht.
Ich bin so froh, Teil dieser großartigen Gruppe zu sein und ich freue mich darauf, euch bei einer unserer Shows zu sehen und mit euch die Bühnen zu rocken!"
Manuel Heller – Guitars & Songwriting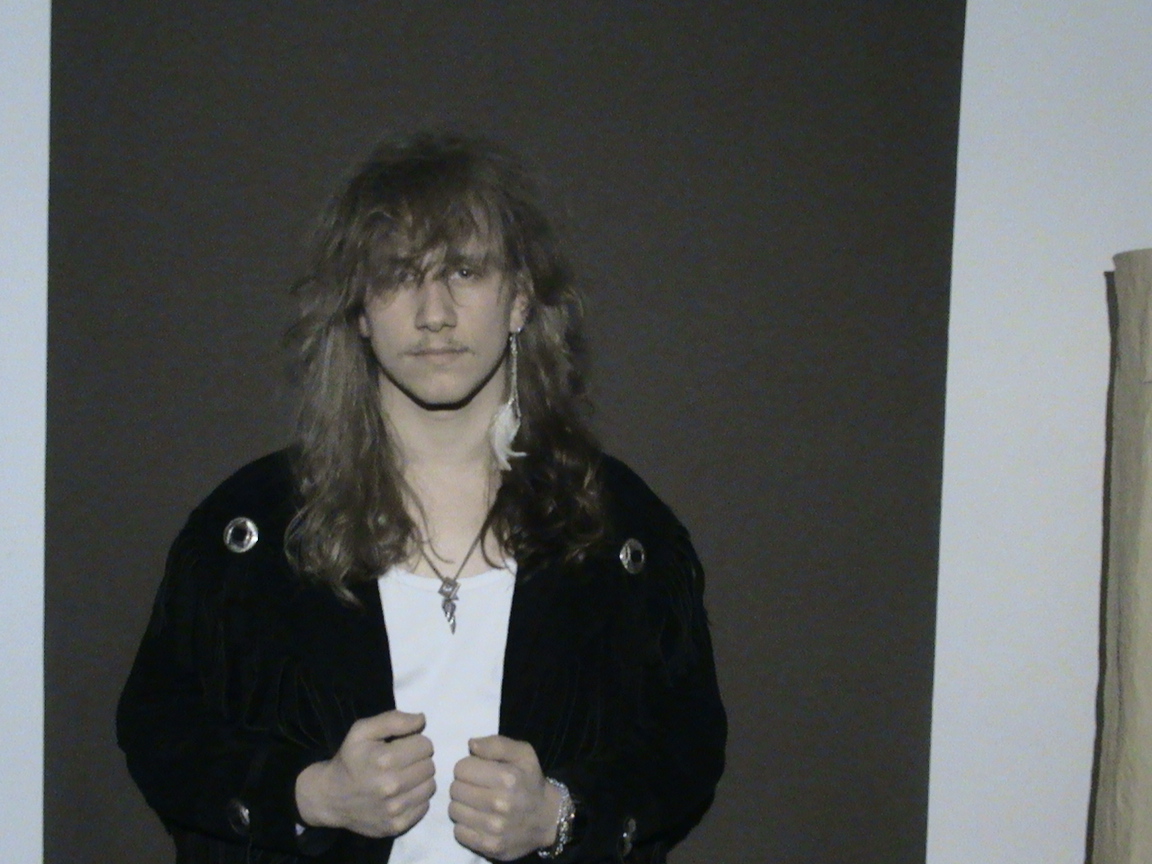 ,,Hello there – I'm Violets GUITARIST & songwriter!
I found my passion in writing music some time ago, when I kinda founded this band with Filip & Eric.
I actually started up with bands like ABBA, Testament, Motley Crue, etc – so I had/have many many influences.
My biggest influences on the guitar are George Lynch, Ritchie Blackmore & Alex Skolnick –
– but I really fell in love with those bands called 'Heart' , 'Starship' & 'Toto'.
And that's where this journey began, to write these songs you will hear on our debut album!
It's about time to start!
Cheers!"

,,Hallo, ich bin Violets GITARRIST & Songwriter!
Ich habe vor einiger Zeit meine Leidenschaft für das Schreiben von Musik gefunden, als ich diese Band mit Filip & Eric gegründet habe.
Ich habe eigentlich mit Bands wie ABBA, Testament, Motley Crue usw. angefangen – also hatte/habe ich viele, viele Einflüsse.
Meine größten Einflüsse auf der Gitarre sind George Lynch, Ritchie Blackmore & Alex Skolnick –
– aber ich habe mich wirklich in diese Bands namens 'Heart', 'Starship' und 'Toto' verliebt.
Und dort begann diese Reise, um diese Songs zu schreiben, die Sie auf unserem Debütalbum hören werden!
Es ist an der Zeit zu beginnen!
Prost!"
Filip Kuzański – Keyboards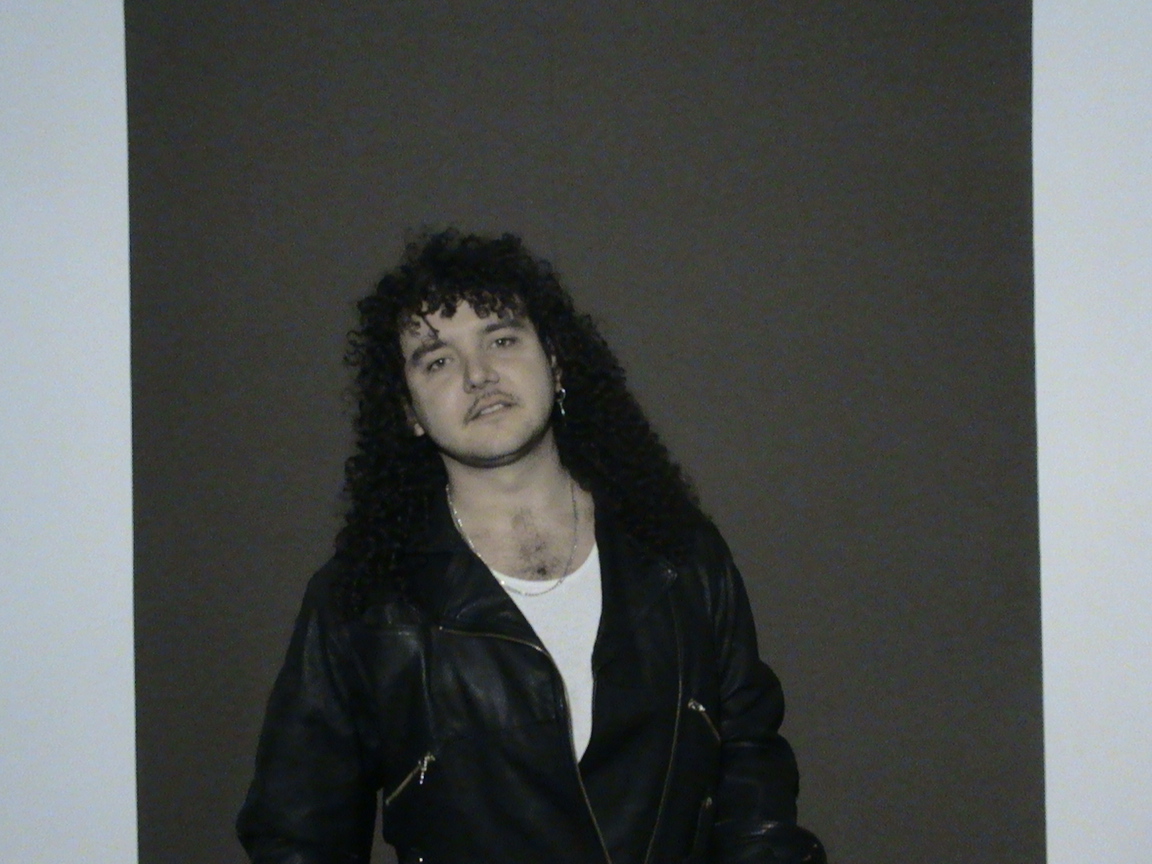 ,,Hello to all the people and aliens out there!
I am Filip and this right here is one of my biggest dreams actually coming true!
I've always wanted to make music with my dear friend Eric so we decided to do so.
I'm playing guitars for 12 years but with this project, I felt the need for Synthesizers.
So 3 years ago, I've started to play the first tones on this beautiful instrument and look now: We have a band!
My biggest idols who lend me the helping hand to start with KEYBOARDS always were Saga and Toto. But also virtuosos like Rick Wakeman and Keith Emerson.
I also want to mention huge mindsets like Arnold Schwarzenegger and Markus Rühl who helped me to keep the discipline to keep on going, even through the hardest times of my life. Thank you!
I can't wait to play for you on stage, hope you like it!
See you on our journey!"

,,Hallo an alle Menschen und Aliens da draußen!
Ich bin Filip und hier wird einer meiner größten Träume tatsächlich wahr!
Ich wollte schon immer mit meinem lieben Freund Eric Musik machen, also haben wir uns dazu entschieden.
Ich spiele seit 12 Jahren Gitarre, aber mit diesem Projekt verspürte ich das Bedürfnis nach Synthesizern.
Also ich habe vor 3 Jahren angefangen die ersten Töne auf diesem wunderschönen Instrument zu spielen und siehe da: Wir haben eine Band!
Meine größten Idole, die mir geholfen haben, mit KEYBOARDS zu beginnen, waren immer Saga und Toto. Aber auch Virtuosen wie Rick Wakeman und Keith Emerson.
Ich möchte auch große Mentalitäten wie Arnold Schwarzenegger und Markus Rühl erwähnen, die mir geholfen haben, die Disziplin zu bewahren, auch in den schwierigsten Zeiten meines Lebens weiterzumachen. Vielen Dank!
Ich kann es kaum erwarten für dich auf der Bühne zu spielen, hoffe es gefällt dir!
Wir sehen uns auf unserer Reise!"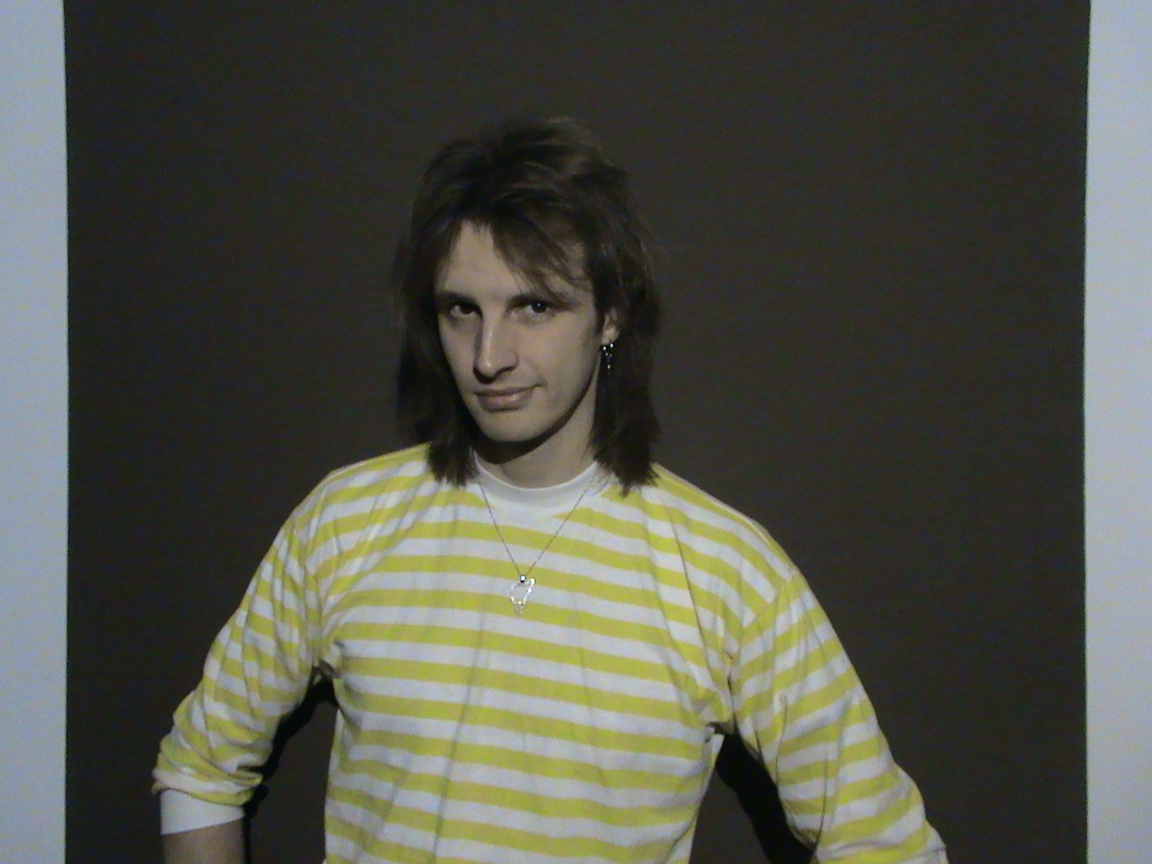 ,,Eyoo my name is Eric and I'm the BASSIST of Violet!
My fascination for music started when I was 12 and saw KISS live for the first time.
It didn't take long until I picked up a guitar and became the 3rd best guitar player in Violet which made me the bassist.
Since then the bass became my passion and I really don't care for any other instrument anymore. My musical influences are Rudy Sarzo, Geddy Lee and John Deacon & my favourite bands are Triumph, Scorpions and Night Ranger.
Anything else? Favourite Beer is Löwenbräu and favourite movie Karate Kid!"

,,Eyoo, mein Name ist Eric und ich bin der BASSIST von Violet!
Meine Faszination für Musik begann, als ich 12 Jahre alt war und KISS das erste Mal live gesehen habe.
Es dauerte nicht lange, bis ich eine Gitarre in die Hand nahm und der drittbeste Gitarrist in Violet wurde, was mich zum Bassisten machte.
Seitdem ist der Bass meine Leidenschaft geworden und ich mag kein anderes Instrument mehr. Meine musikalischen Einflüsse sind Rudy Sarzo, Geddy Lee und John Deacon und meine Lieblingsbands sind Triumph, Scorpions und Night Ranger.
Noch etwas? Lieblingsbier ist Löwenbräu und Lieblingsfilm Karate Kid!"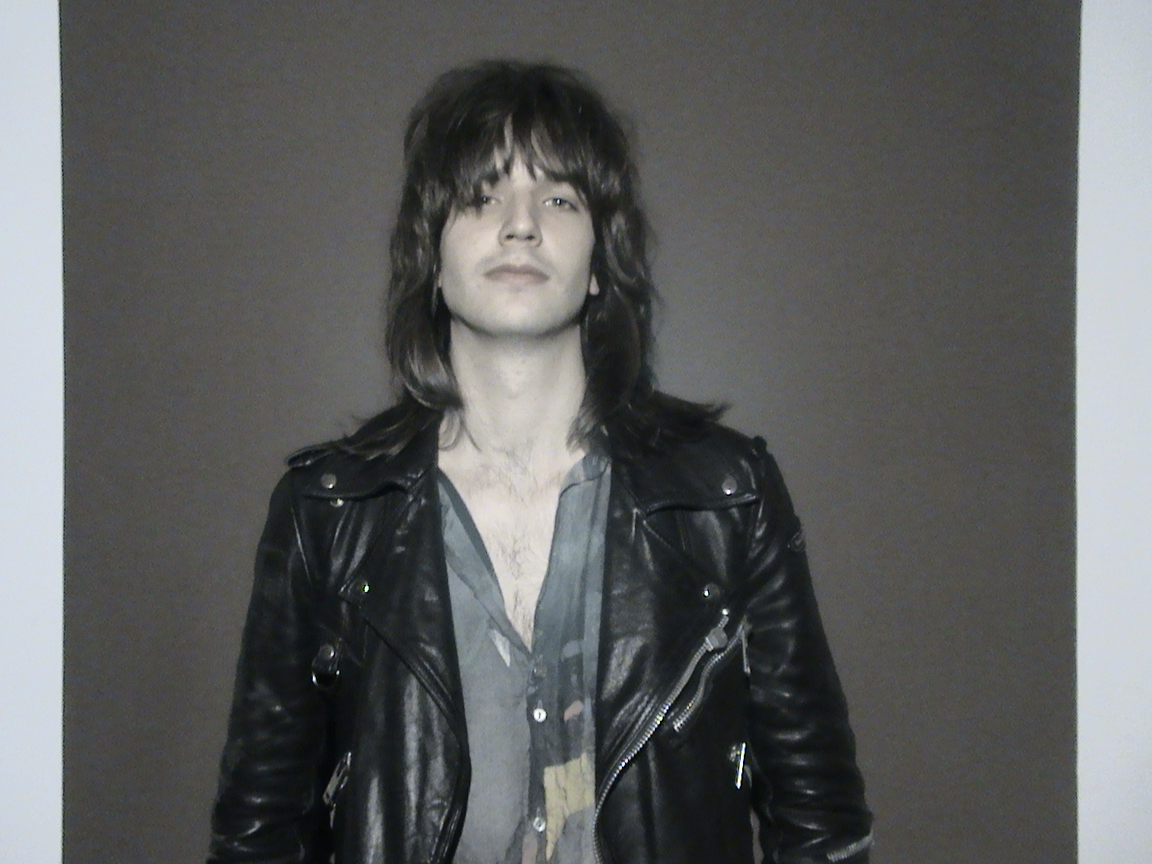 "Hey all you out there, my name is Maurice, I'm 18 years old and I have the incredible honor of playing the drums for Violet!
I grew up mainly listening to Classic Rock and Metal, but as the years went by AOR became my favourite.
My biggest influences as a drummer are Mikkey Dee, Jeff Porcaro and Tommy Lee!
I'm looking forward to see you at one of our shows!"

"Hey ihr da draußen, mein Name ist Maurice, ich bin 18 Jahre alt und ich habe die unglaubliche Ehre, für Violet Schlagzeug zu spielen!
Ich bin hauptsächlich mit klassischem Rock und Metal aufgewachsen, aber im Laufe der Jahre wurde AOR zu meinem Favoriten.
Meine größten Einflüsse als Drummer sind Mikkey Dee, Jeff Porcaro und Tommy Lee!
Ich freue mich darauf, Sie bei einer unserer Shows zu sehen!"