AOR / MELODIC ROCK FROM GERMANY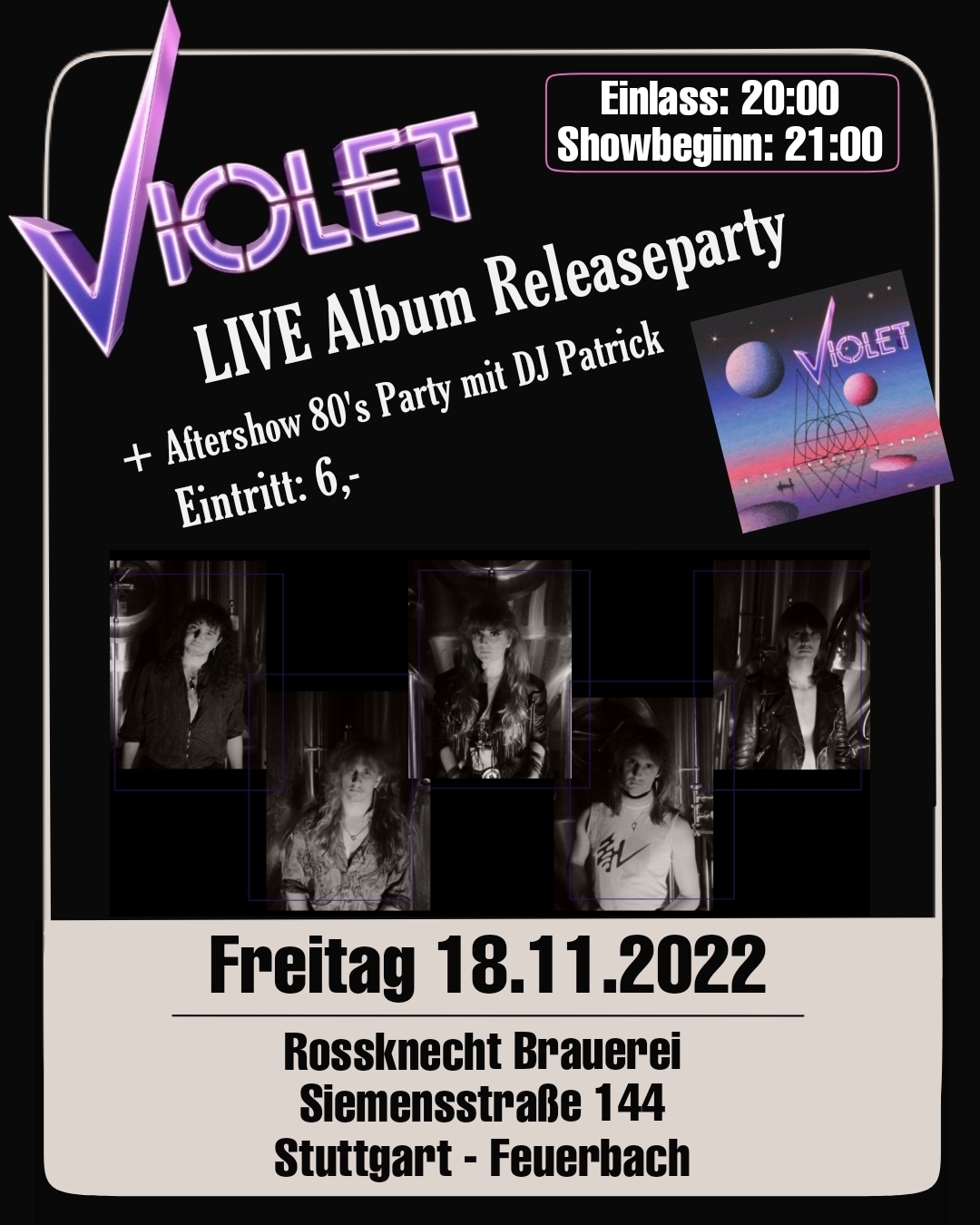 !! ️Wage es nicht, unsere RELEASE PARTY am 18. NOVEMBER zu verpassen!! ️
Wir freuen uns auf Euch!
Adresse:
Rossknecht Brauerei
Siemensstraße 144
70469 Stuttgart
Out Now: our 3rd & last SINGLE before our big album release! "THE LOOKS OF A WINNER"
18.11.2022 – Stuttgart – Rossknecht Brauerei (Album Release Party)
10.12.2022 – Stuttgart – Schwarzer Keiler (Doll Circus Support)
16.12.2022 – Waldronn – Soundcheck One (Female Fronted Friday)
More To Come!
Mehr in Kürze!